Individuals seeking to become a registered nurse should look into the top BSN programs in Texas. A variety of Texas BSN Programs are available as the state strives to prepare an abundance of qualified nurses at the bachelor's degree level to close the nursing shortage gap.
Details About the Top BSN Programs in Texas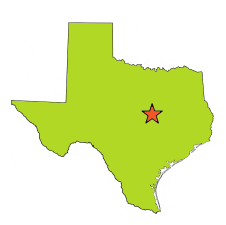 The University of Texas at Austin and Baylor University both offer BSN Programs in Texas. The University of Texas at Austin is the University of Texas school system's largest branch and it was ranked as a top public university by the U.S. News and World Report. Its traditional BSN program combines both theoretical and practical concepts in the nursing field. The program takes four years to complete and prepares students to pursue entry level nursing positions or pursue master's degree programs in nursing. Baylor University offers undergraduate and graduate nursing majors through its nursing school. Its BSN program requires 66 hours of prerequisite classes and 65 hours of upper-division nursing courses. In addition to traditional campus-based BSN programs, there are also many Online Texas BSN Programs.
Financial Aid, Scholarships and Online Offerings for the Top BSN Programs in Texas
A variety of accredited Texas BSN Programs are offered online to enable students with other obligations to complete their Bachelor of Science in Nursing, either partially or completely online. For example, Texas A & M University is a top ranked higher learning institution and its nursing program is based on the notion that caring is the spirit of the nursing field. It offers a completely online option called the E-line BSN Track. The University of Texas at Arlington is also considered one of the best Online BSN Programs.
The Texas government offers a variety of state financial aid programs that are available at nearly all accredited public and independent colleges in the state. Examples include the Texas Public Education Grant, Towards EXcellence, Access & Success Grant Program, and Texas College Work-Study Program. There are also a variety of scholarships for students pursuing BSN Programs in Texas such as the Professional Nursing Scholarships.
The top BSN Programs in Texas prepare students for a variety of nursing careers.