The nursing profession is often regarded as one of the most rewarding in the country and the top BSN programs in New York prepare individuals seeking to become a registered nurse.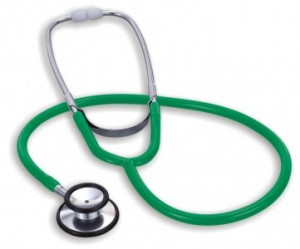 Details About the Top BSN Programs in New York
The top BSN Programs in New York provide students with a well-rounded nursing education that leads to careers in a variety of nursing environments such as hospitals, nursing homes, and outpatient care centers. The State University of New York at Buffalo, Adelphi University, and Hartwick College are examples of New York BSN Programs. The State University of New York at Buffalo's nursing school is committed to providing quality education and research to develop excellence in the nursing profession. Its BSN program prepares students for community based nursing practice and it encourages students to sign the "Finish in 4" graduation pledge. Adelphi University is committed to providing nurses with the knowledge and abilities to pursue influential roles in the healthcare field that extends beyond traditional medical facilities and healthcare practices. It offers three undergraduate BSN programs, four master's degree programs, a post-master's certificate, and doctorate degree in nursing. There are also many Online New York BSN Programs available.
Financial Aid, Scholarships and Online Options for the Top BSN Programs in New York
Many of the top BSN Programs in New York offer distance learning options for students pursuing a Bachelor of Science in Nursing. Among the best online BSN Programs are Long Island University Brooklyn Campus and City University of New York College of Staten Island. Long Island University Brooklyn Campus' BSN Program is fully accredited by the New York State Education Department and requires 128 credits to complete.
Numerous financial aid programs are available for students pursuing higher education in New York. Examples of state financial aid include the Tuition Assistance Program, NYS Educational Opportunity Program, and NYS Leaders of Tomorrow Scholarship. Also many scholarships are available for students enrolled in New York BSN Programs such as the Secor Scholarship Fund, National Health Service Corps Scholarship Program, and the Edna A. Lauterbach Scholarship Fund.
The top BSN Programs in New York open the door for a wide range of nursing career options.
Resource: What can I do with a BSN degree?