If an individual seeks to become a registered nurse, he or she should check out the top BSN programs in Illinois. These programs provide students with theoretical knowledge and clinical competency to practice in a variety of medical facilities throughout the state. The BSN Programs in Illinois also prepare students to take the NCLEX-RN examination to become licensed in the state.
Details About the Top BSN Programs in Illinois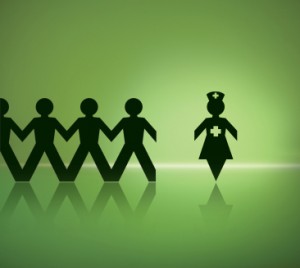 Examples of schools that offer Illinois BSN Programs include Lakeview College of Nursing, Aurora University, and Rockford College. Lakeview College of Nursing is an exclusive nursing school that strives to provide a nurturing and caring learning atmosphere to enable students to become successful nurses. It offers a bachelor's degree in nursing program that takes at least three and a half years to complete. Aurora University is committed to providing various programs that emphasize personal attention. It offers two undergraduate BSN programs and a master's degree program in nursing. The BSN program combine a strong sciences foundation with professional training and meaningful clinical components. Rockford College is an independent liberal arts college that offers more than 80 academic majors and its BSN program requires 124 semester credit hours. There are also a variety of Online Illinois BSN Programs.
Financial Aid, Scholarships and Online Options for the Top BSN Programs in Illinois
A variety of the best BSN Programs in Illinois offer online courses to help meet a wide range of needs of students seeking to complete a Bachelor of Science in Nursing. Governors State University and the University of Illinois at Chicago are among the top Online BSN Programs. Governors State University provides online learning resources to help students succeed in an e-learning experience.
The financial aid in Illinois is regulated by the Illinois Student Assistance Commission and a variety of scholarship and grant programs are available including the Bonus Incentive Grant, Silas Purnell Illinois Incentive for Access Program, Student to Student Program of Matching Grants, and Merit Recognition Scholarship Program. There are also scholarships available for students enrolled in accredited Illinois BSN Programs such as the Nursing Education Scholarship Program and Illinois Nurses Foundation Scholarships.
Resource: Top 10 Best Online BSN Degree Programs
The top BSN programs in Illinois prepare students for numerous nursing careers including advanced and leadership positions.